Raise in Car Insurance Premiums in 2022: Tips and Trick
Raise in Car Insurance Premiums in 2022: Tips and Trick
The car insurance premiums are decided on certain factors that help you to understand the rating system of car insurance policies in the UAE market.
The rising costs for the insurance companies due to the combination of an increase in the emergence of tech-loaded vehicles that require expensive repairs and record-setting natural disasters around the world has become one of the reasons why it is expected that car insurance premiums will rise in 2022.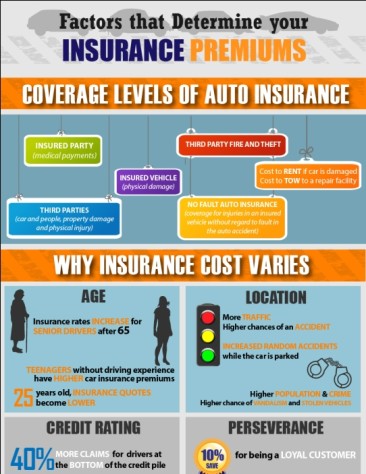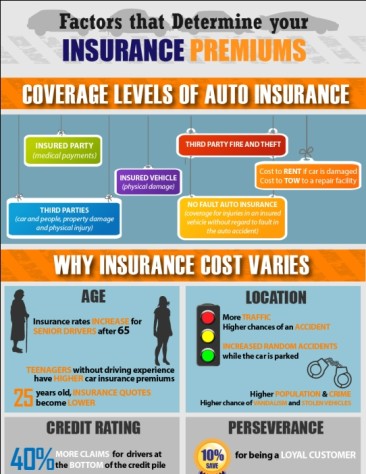 These factors, along with the fact that there has been less profit for the insurers over the recent years, have predicted that prices of the premium will rise in 2022. There are many other factors as well that increase the insurance premium.
We have discussed the main reasons behind the rise in car insurance premiums in 2022. We have also discussed some other factors that might increase the insurance premium in 2022 that is on your part.
Raise in Car Insurance Premiums in 2022
A. Record-setting Disasters
There have been disasters not only in the UAE but all over the world. This has increased the premium prices of car insurance in UAE as well. The damage inflicted by these disasters is covered by comprehensive car insurance. These damages can be caused in situations such as your car being flooded or being burned up due to a fire. Comprehensive car insurance is the type of coverage that pays to replace or repair your car in situations such as the one described earlier.
Thus, these accidents are not caused by a car crash but by external factors. As these claims have increased, the insurance companies have to increase their premium rates.
B. Vehicle Repairs are More Expensive
The insurance providers are facing losses due to the increase in repair costs. This is because the repairs of new vehicles are done through expensive and sensitive technology.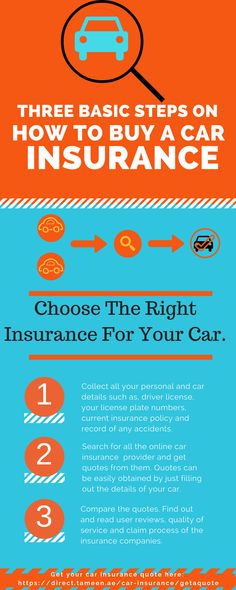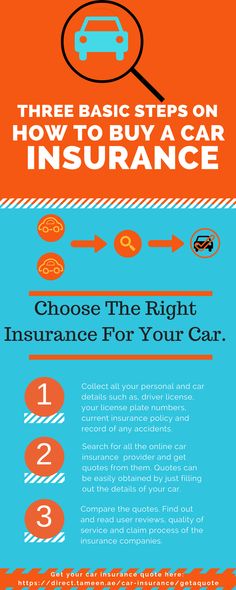 Many technologies have to be applied in vehicles as per the authorities. Although these types of vehicle technology have proven to lessen the number of accidents caused by human error, it has also made common and inexpensive repairs more costly. These simple repairs include common processes such as bumper replacement. This has increased the potential losses for the insurance providers.
Reasons why you might get High Car Insurance Premium
We have discussed some of the reasons that have impacted the insurance premium due to rising company costs. There are many other reasons why the premium charged by you might be high. Let's have a look at some of these reasons.
1.Traffic Violations
One of the most common causes of the rise in car insurance premiums is traffic violations. These violations increase the rate of insurance. Some violations are more significant and can cause more rise in the premium. There are two main categories of violations, and your premium is calculated on them.
These are Minor Traffic Violations and Major Traffic Violations.
Minor Traffic Violations
Traffic Device / Sign

Improper Backing
Following Too Close
Improper Passing
Speeding
Failure to Yield
2. Major Traffic Violations
Careless Driving
Attempted Felonies
Drag Racing
Open Bottle
Fleeing from Police
Driving Under Influence
Passing School Bus
Vehicular Homicide
Wrong-Way
Driving Under Suspended License
2. At-Fault Accident
The insurance premium is more likely to rise if you cause an accident in your car and a claim is filed. Some companies offer a buffer through which you can get a small payout without an increase. There is another offer you might get from the insurance provider that allows you to have one at-fault accident claim per driver without a premium increase. This is known as accident forgiveness. However, you pay extra for the coverage without knowing if you will ever be in an at-fault accident. Check with your insurance agent to see if the coverage is available and how much it will cost.
3. Aging can also impact car insurance premiums
Unfortunately, getting older does not always make your insurance go down. And in many cases, you might see your insurance go up once you are over 70. Insurance companies treat elderly drivers almost the same as ​​teen drivers. Senior discounts usually kick in around 50 years old, but your rate will probably start to climb if you are over 70 years old.​​
4. Comprehensive Claim
Comprehensive claims affecting your insurance rate are still uncommon, but some insurance companies are getting stricter. Rules vary per carrier, so you should ask your insurance agent whether comprehensive claims will increase your insurance.
Most do not charge extra, but some carriers will increase your rate if more than $1000 is paid out or if you have more than three comprehensive claims within three years.
5. Car Insurance Premiums Moving Factor
It may surprise you that location plays a role in your insurance rate. Moving out of state or even moving a much shorter distance could potentially make your insurance go up. Insurance is often based on claims in your area, so if you live in a major metro area, you may be paying more than if you lived in the suburbs.
6. Lapse in Insurance
A lapse in car insurance is never good. If you recently lapsed, it is usually possible to reinstate the policy with your current insurance carrier within a week. A fee is usually charged to reinstate, but it is often minor compared to high-risk insurance rates. Some companies give you a break if your policy has been lapsed for less than 30 days by not surcharging as high as they would someone without insurance for a longer period. Most preferred insurance carriers do not allow any grace period for a lapse in coverage unless you try to reinstate your existing policy.
7. Drop-in Credit Score
Many insurance companies base your insurance premium on your credit score. Currently, California is the only state that prohibits insurance companies from using your credit score. If your credit score plummets, there is a possibility that your insurance premium may go up. Check with your insurance agent to see if your credit score plays a part in your insurance rate.
Insurance rates are volatile. Many things go into calculating premiums, and slight changes can make a big impact. Knowing what will make your insurance go up will put you in a better position to prevent increases. Insurance companies can recalculate your rate every renewal, and sometimes a rate increase has nothing to do with your actions. If you see a substantial rate increase without making a single change to your policy or driving history, it is probably a good time to start shopping for cheaper insurance.
Tips and Tricks to Avoid the Rising Car Insurance Premium
Now that we have discussed the top reasons behind the rise in car insurance premiums in 2022, let's look at the tips and tricks to avoid these. These tips will not only help you to lower your premium prices but also in other aspects such as insurance claims.
1.Reduce Collision Coverage on your Vehicles that are Older
While buying an insurance policy for a car that is old and paid for, you should consider minimizing the collision coverage. This coverage is for any damage to the vehicle caused by you. This coverage makes up a large portion of your overall insurance premium. A high premium can be avoided if you minimize or eliminate this coverage.
2. Try to Buy your Insurance Policies from a Single Insurance Company
Please buy your insurance in the form of a bundle from one company. By grouping all your insurance policies, such as car insurance, home or renters insurance, etc., at a single insurance company, you might get a multi-line discount that can account for up to 10% of your total car insurance premium.
3. Increase Your Deductible
The deductible is the amount you pay yourself for car repairs in the event of an accident before the insurance takes care of the rest. For example, if you set the deductible at AED 1000, you'll have to pay for any repair costs up to this amount. Beyond this amount, however, the cost is covered by the insurance company. Setting your deductible at a higher value than normal will dramatically decrease the annual premium you'll have to pay. However, keep in mind the amount you can afford to pay in a lump sum if required, and never set your deductible higher than that amount.
4. Get an Estimate Before You Buy
As it is compulsory in the UAE to buy car insurance, you should find out how much cost is required to ensure a car before buying it. Getting this estimate is important so that you know the cost you will have to pay for the car you are purchasing. This matters because car insurance premium depends on many factors such as the make, year, and model of a vehicle. Due to this, for every vehicle, the car insurance premium is different.
5. Careful Driving
If you have a safe driving record, you will get a lower insurance premium. You can save at least 5% on your premium if you have avoided over speeding and haven't been in accidents. Many insurance companies will further reduce your premium rate every time you go three years without violating traffic rules.
6. Less Driving
If you do not want your car frequently, you have to tell your insurance agent. Your insurance agent might be interested in this because you will have fewer chances of getting in an accident if you drive less on the road. This can often result in getting you a lower insurance premium. You should also mention to the agent if you are a carpooler. This will also help you in getting a low insurance premium. There are many ways you can earn a low-mileage discount on your premium.
7. Buy a Car which is Safe
If you are buying a new car, you should always go with the car that ensures safety. A safe car means a vehicle that has additional safety features such as anti-lock brakes, automatic seat belts, airbags, and electronic stability control. This choice will help you in getting rewarded with a discount on the premium.
8. Seek Discounts for Teen Driver
Although insurance companies charge a higher premium for the insurance of teen drivers, there are many ways in which discounts can be obtained for this type of insurance. This discount can lower your overall expenses. Many companies offer a good-student discount which is a discount that you can get on your premium if your teenager has an average B grade. If your teen has enrolled in a safe driving course, this can also help you get a discount. Such situations can save 5% to 25% of your insurance premium.
9. Skip Monthly Bill Pay
The high insurance cost may make a monthly bill-pay seem like a good idea, but you'll usually pay for the convenience with add-on fees. To avoid these extra charges, request to be billed every 6 or 12 months instead (and ask for auto-billing to save even more).Note: If the large bill makes you nervous, you can set up your monthly bill-pay. Double divide your premium by twelve and deposit that amount into a monthly savings account. This will ensure you'll always have the Money when the bill comes due.
10. Protection From Theft
Insurance companies charge lower premium prices for vehicles that are kept in garages or have alarm systems. This is because there is a lesser chance that these vehicles will be stolen. You should always ask your agent if you can get a theft-deterrent discount on your vehicle. The discounts are not limited to these situations only. Some companies will give you a discount if you engrave the VIN of your car on the windows. You can also get a discount on installing wheel locks or having an ignition cutoff switch. Many people do not know about these discounts; therefore, you must discuss them with your insurance agent.
11. Skip Car Rental and Roadside Coverage
Many different types of coverage are provided to you as a package. You might not need many types, but as they would be covered, you will pay a high premium. There are many chances that your insurance policy will also include car rental and roadside assistance coverage. You should go through your insurance policy carefully and read each line. If you want to lower your insurance premium, you can remove any coverage you don't need.
12. Increase Your Credit Score
Many insurance companies will determine your insurance policy's premium based on your credit score. You should ensure you pay your bills on time to get the best deal possible. It would help if you also thoroughly reviewed your credit reports before buying the insurance. In this way, you can contest if there are any errors in the report. The reason for this is that this can help you in getting a lower premium.
13. Use Your Senior Status
There are some discounts that you might be offered if you are more than 55 years old. You should always discuss with your insurance provider whether they offer such discounts. There are many other discounts as well that come with your senior status. These include discounts for retirees and if you have taken a defensive driving class. So if you are over 55, you can use that to get a lower premium.
FAQ's
What determines your insurance premium?
There are some factors that may affect your auto insurance premiums are your car, your driving habits, demographic factors and the coverages, limits and deductibles you choose. These factors may include things such as your age, anti-theft features in your car and your driving record.
What is the cost of insurance premium?
An insurance premium is the amount of money an individual or business pays for an insurance policy. Insurance premiums are paid for policies that cover healthcare, auto, home, and life insurance. Once earned, the premium is income for the insurance company.
What can you do to lower your insurance premium?
Easy ways to help lower your car insurance premiums are as follows:
Choose car safety and security features
Set higher deductibles on your auto insurance
Take a defensive driving course
Park your car in a garage
Compare auto insurance quotes
Bundle insurance policies
Get good grades
Conclusion:
If you use the tips mentioned above, you can surely avoid the increasing premium prices. You have to use the situations you are in, and you will know that many discounts are offered to you.
Related Articles:
Originally published Jan 27, 2020 12:58:16 PM, updated Jun 28, 2022