Insurance Facts: Funny, Weird & Unusual Edition!
In this modern world, it would be rare indeed to find someone who has not purchased some form of insurance, whether it be for their car, home or health. But would you believe that it is possible to obtain insurance against alien abduction or death by excessive laughter at the cinema? Hopefully, these curious, weird and funny insurance facts will tickle your fancy.
Celebrities insure their famous talents and body parts
Silent movie star Ben Turpin began the trend of insuring body parts in 1920 when he bought a $25,000 policy through Lloyd's of London in case his signature crossed eyes ever uncrossed. Then, as the trend continued, Betty Grable's legs were insured (for USD 1 million each, in the 1940s) and the practice goes on to this day.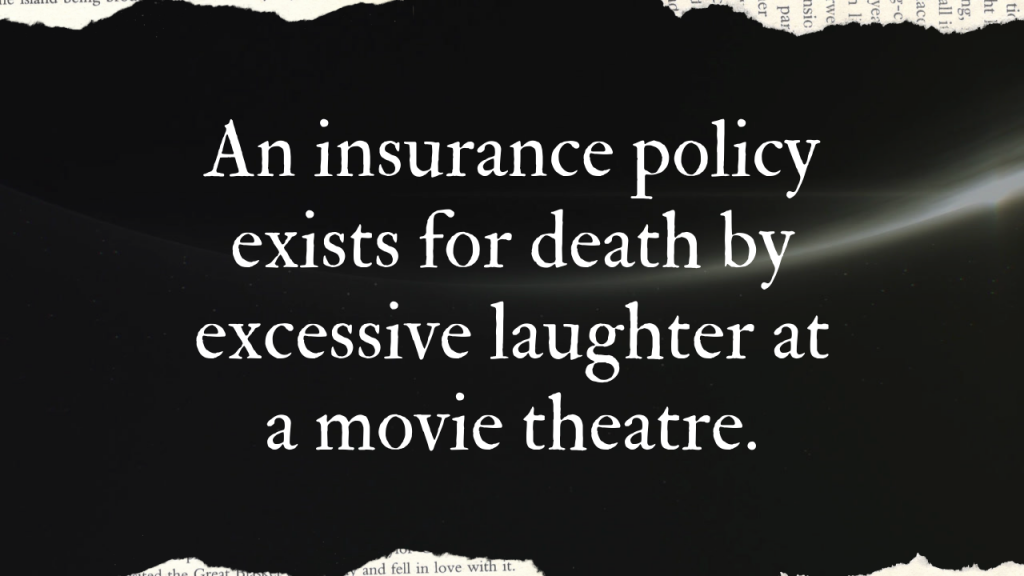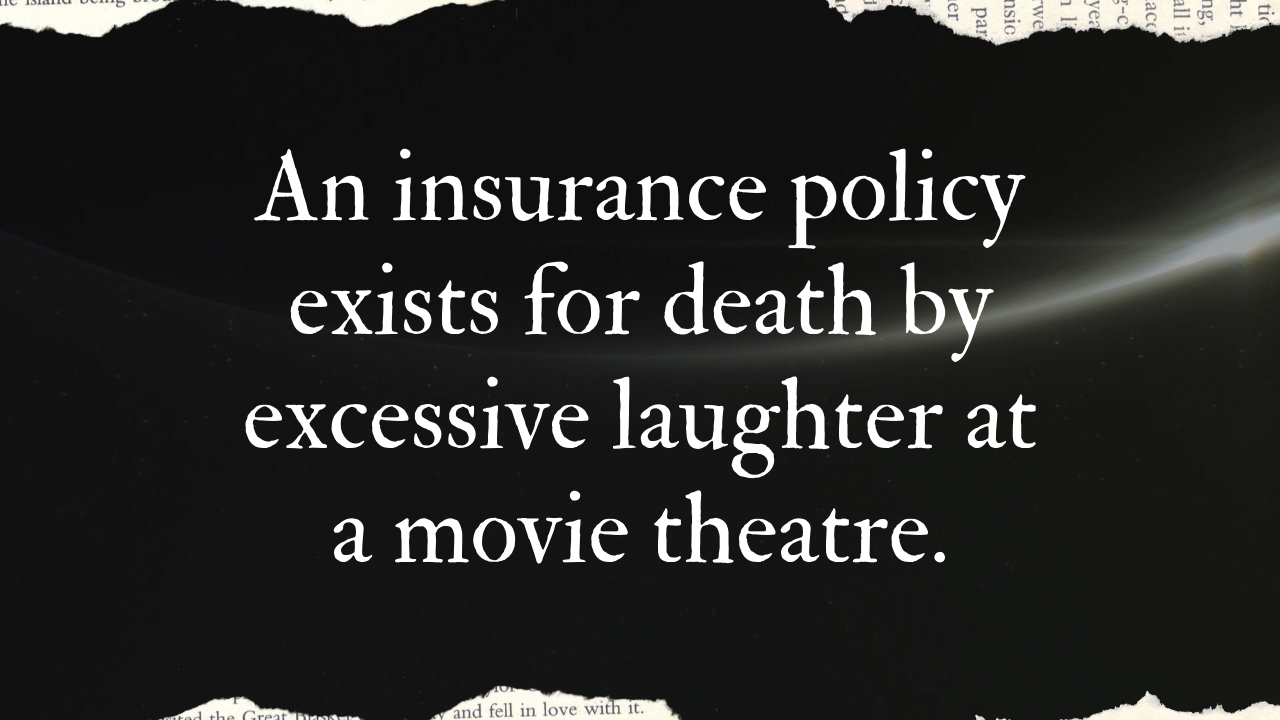 Heidi Klum, the German supermodel, insured her legs for $2.2 million. One of Heidi's legs insured for more than the other, a small scar being the determining factor.
Ugly Betty star America Ferrera had her teeth insured by her sponsor, Aquafresh, for $10,000,000
Hollywood star Julia Robert's dazzling smile has not escaped attention. Considered one of the 50 most beautiful people in the world, Julia insured her smile for $30,000,000.
Hiding behind teeth lies the tongue, and Gene Simmons, the bassist for 70's band, Kiss, once insured his for $1,000,000.
At the height of his career, football legend David Beckham insured his legs for $151,000,000.
And for the 2014 World Cup, Chinese insurer An Cheng offered "heartbreak" insurance for the fans whose teams exited the tournament early. Policies were available for the fans of Brazil, Argentina, Germany, the Netherlands, Spain and Portugal.
Daniel Craig, the British actor who played James Bond, insured his body for $7.7 million while filming his first appearance as 007 in the 2006 movie Casino Royale.
For the 2008 sequel, Quantum of Solace, his body was insured for $9.5 million. Craig likes to do his stunts, taking the view his fans are paying to see him.
Bruce Springsteen has insured his voice for $6,000,000.
Last but not least, famous movie director Steven Spielberg has the most expensive life insurance policy in the world at $1.2 billion.
Read more: Avoid Car Insurance Mistakes!
Starbucks pays more for its employees' health insurance than it does for coffee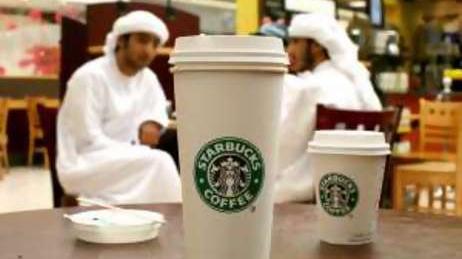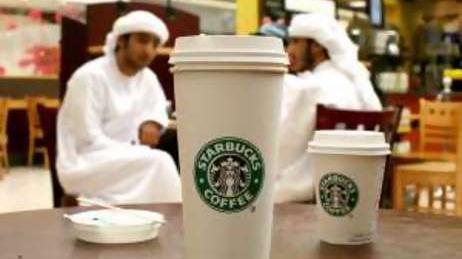 Starbucks CEO Howard Schultz once began a company-wide turnaround that included cutting costs by laying off employees and closing stores nationwide, most of which had been open for less than two years.
However, even amid the cost-cutting Schultz refused to drop health care for his employees, which was more than the company spent on coffee.
A shareholder called Schultz and said the crisis would provide him with the perfect cover to cut benefits for part-time employees, but Schultz refused.
Read more: Find Best Auto Repair in the UAE
No insurance company will underwrite Jackie Chan's productions
Hong Kong actor Jackie Chan, famous for his daredevil stunts, personally trains his stuntmen and pays their medical bills out of his pocket.
"There are so many safety and insurance rules to follow," Chan once said in an interview on his official website.
"I know that they want to make sure that I'm safe when I do my stunts, but sometimes they insist that I use protective gear for even simple things, and that is frustrating. It takes so much time," Chan said.
Chan said he feels less encumbered when making films in Hong Kong.
"In Hong Kong, we just go ahead and do what we need to do. There is no safety captain on the set. I use my stunt team because they have the experience, and I trust them to make the action and stunts safe."
Read more: Used Car Insurance in the UAE
Astronauts aboard the Apollo 11 couldn't get life insurance
The Apollo Astronauts were unable to qualify for life insurance and did not have insurance by NASA. So before their fateful flight, they resorted to 'insurance autographs', signing them just before launch. It was in the expectation that the value would skyrocket in the event of their deaths.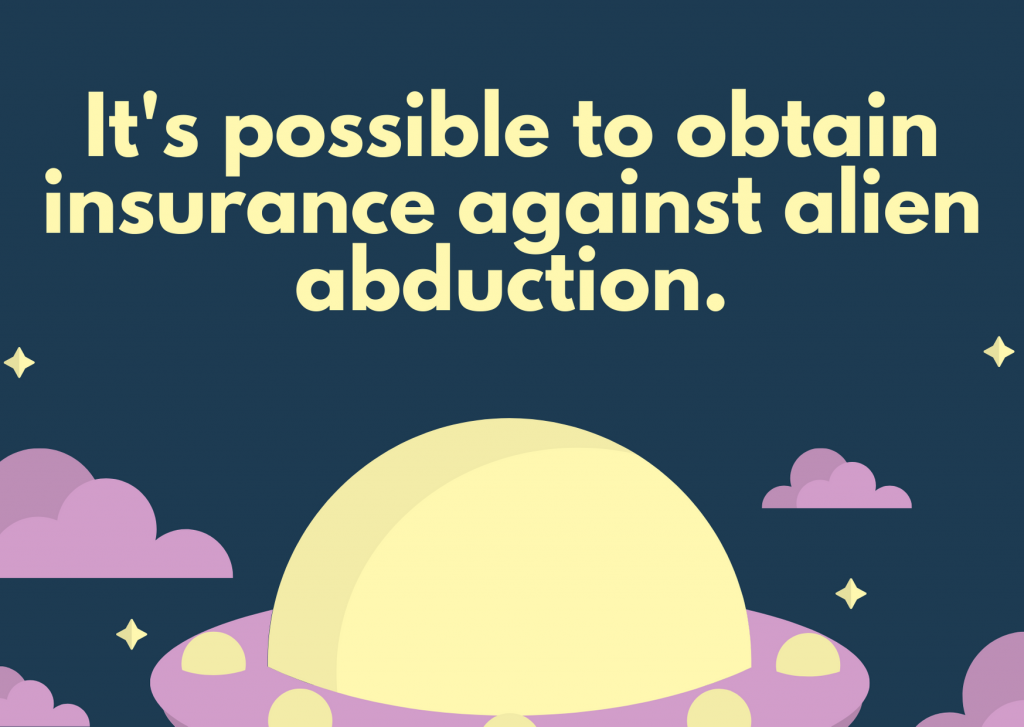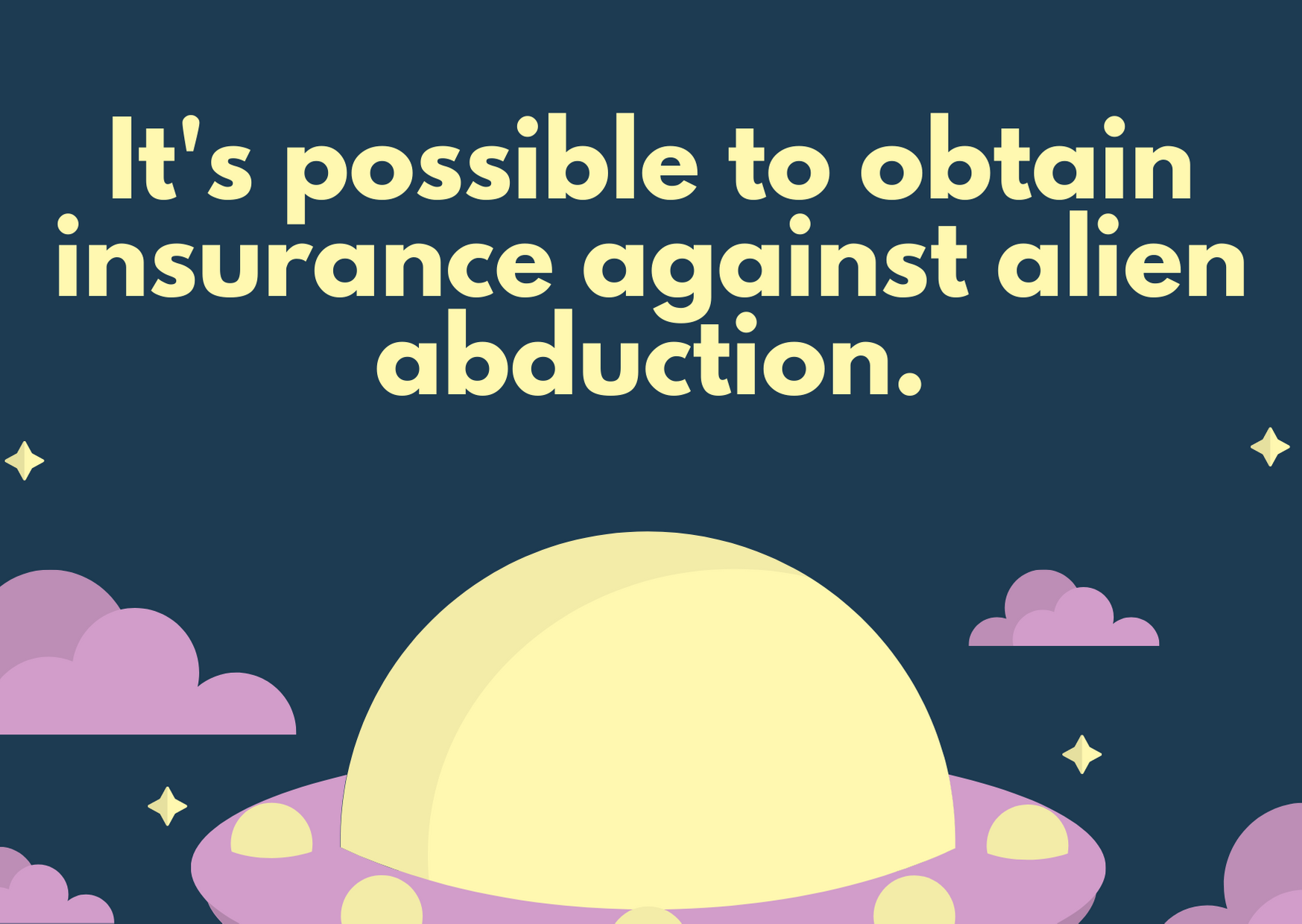 This Microsoft wallpaper was too valuable to insure
The rolling green hills and blue sky featured as the background of every Microsoft computer (pictured below) is an actual photograph Microsoft purchased—a photograph so valuable that the insurance to ship it was too high, so Microsoft paid to have it retrieved and delivered by hand instead.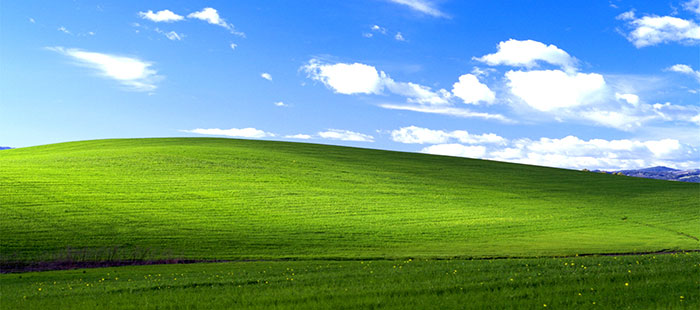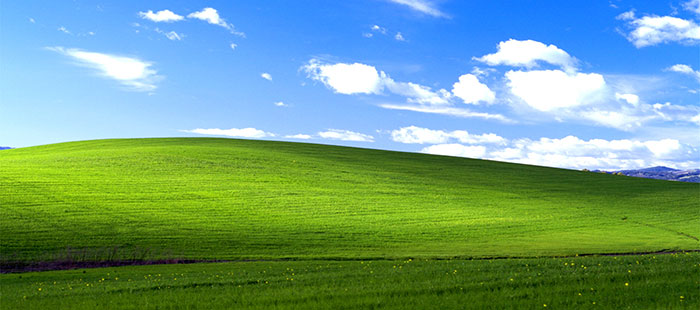 Read more: Our Insurance Help Desk is Live!
Bizarre real-life insurance claims
Real (and really odd) excuses about car accidents made for insurance claims:
"Going to work at 7 am this morning I drove out of my drive straight into a bus. The bus was 5 minutes early."
Q: Could either driver have done anything to avoid the accident? A: Travelled by bus?
"I didn't think the speed limit applied after midnight"
"In an attempt to kill a fly, I drove into a telephone pole."
"An invisible car came out of nowhere, struck my car and vanished."
"I thought my window was down, but I found it was up when I put my head through it."
"I had been driving for forty years when I fell asleep at the wheel and had an accident."
"As I approached an intersection a sign suddenly appeared in a place where no stop sign had ever appeared before."
"I told the police that I was not injured, but on removing my hat found that I had a fractured skull."
"No one was to blame for the accident but it would never have happened if the other driver had been alert."
Stay safe, stay real – buy insurance online in the UAE
While we're not in the business of insuring celebrity smiles or alien invasions, we can help you protect what's most important to you and keep you feeling secure in the face of unpredictable situations. To get started on how you can protect what matters most, contact one of our advisors today.
Or enter your contact details below, and we will call you to provide complete, free assistance.
Originally published May 10, 2020 14:00:08 PM, updated Jun 14, 2023