Best Companies that provide Car Recovery in Sharjah
Best Companies that provide Car Recovery in Sharjah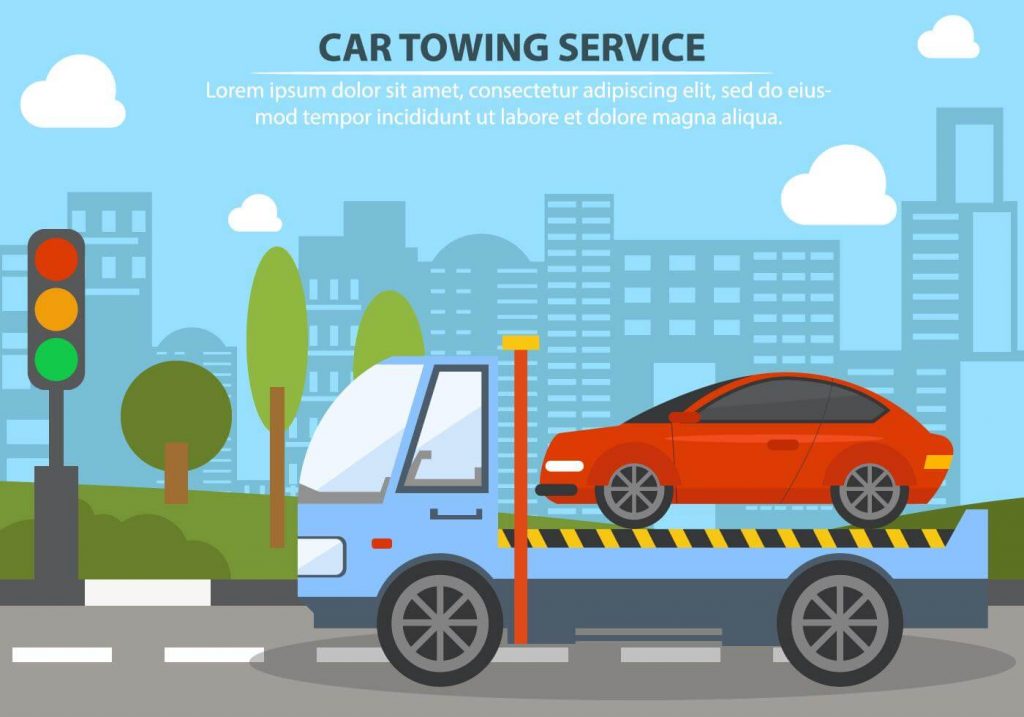 Sharjah's traffic is growing daily nowadays. According to RTA, there are many registered vehicles on the road in Sharjah. The accident ratio has also increased, and many people lost their lives last year during traffic accidents in Sharjah.
Sharjah Police stations have handled many traffic cases during the previous year. Above all, the court suspended many motorists' licenses due to severe violations. Sometimes you will find substantial traffic jams on the roads of Sharjah and see people rushing while driving their cars.
It exhibits that even after good traffic rules implementation on the Sharjah roads by RTA. There are still chances of road accidents and car breakdowns. No matter how good you drive the car, you can not control other drivers on the road.
Even if you are safe from an accident, there are still high chances of getting stranded on the Sharjah roads due to car breakdown or mechanical faults.
It is hard to predict that a car breakdown, an accident, or a mechanical fault can happen at any time or any place in Sharjah. You need some car towing Sharjah service that can help you get out of the stranded situation.
5 Best Sharjah Recovery Service
Following are the best Sharjah car towing service in Sharjah service providers:
Sharjah Car Towing Service
Contact: 054 563 6145
Address: Industrial Area 4, Sharjah
Car Recovery Millennium
Contact: 050 221 1420
Address: Industrial Area 11, near Madina market, Sharjah
Car Towing
Contact: 050 464 3782
Address: Office no.120, Yasmeen Building no.6, Industrial Area 6, Sharjah
Car Recovery Sharjah
Contact: 050 309 1563
Shams al ghroob recovery service
Contact: 050 309 2598
Types of Sharjah Recovery Services
All the leading companies operating in this area know the troubles usually faced by the drivers in the UAE. They have framed their services accordingly so that they can deal with emergency roadside breakdowns. Here we have mentioned the list of services generally provided by car recovery service in Sharjah.
Towing Service:
This service is provided to vehicles unable to reach their destination and unable to move because of an accident, collision, or some major malfunction.
Pullout:
This service is provided to vehicles that are stuck in a place like sand or basement and need additional help to drive through it.
Battery Charging:
When vehicles are parked for a long time their battery drains. The battery charging facility from the service provider will enable you to charge or replace your battery.
Lockout Services:
You can use this service if your car key is stuck in the ignition or you have misplaced it.
What is Roadside Assistance in Sharjah?
Roadside assistance means a professional technician will come to take care of your car if you ever face a car breakdown and are stranded with your car. So, Roadside assistance would be a good SOS in this situation.
Examples of Sharjah Recovery Service
Following are a few examples of roadside assistance:
Refueling services
Jump Starts and Dead battery replacement
Tire changes in Repairs
Motor oil refills for overheating engines
Key retrieval for locked cars
Alternate transport
Minor repairing
Advantages of Roadside assistance
Following are the advantages of roadside assistance:
24/7 on-demand roadside assistance keeps the driver on the road as quickly as possible.
In case of damages like tire burst, lock struck, etc., it saves your cost as insurance companies have to pay the repairing expenses.
Peace of mind as you know that you have already signed up for a car recovery service in Sharjah, and you don't have to rush in a critical situation.
During towing, does the car insurance company cover my car?
Yes, if roadside assistance is available in your subscribed policy, the insurance company will cover the expenses during the towing process. If your car is damaged during the towing process, your insurance company will cover all the costs.
And if a tow truck has an accident during the towing process, then the damages will be recovered from the driver who is at fault.
Technically speaking, you should be in the car when you tow the vehicle. But, if you are not in the car, they will tow your vehicle, and the insurance company will cover the truck towing expenses according to the agreed car insurance policy.
What is Tow Truck Service?
Towing Truck service means using a vehicle to tow another car due to a car breakdown and inability to move from the position. Furthermore, tow trucking is also being used by Sharjah police if they find an abandoned, disabled, inoperable, or improperly parked car for impound.
But, here, you may require recovery service in Sharjah if your car breaks down or you meet an accident where you cannot move your vehicle because of its worst condition. Tow Truck service helps you to move the car from that place.
Does my Car Insurance Company cover towing service in Sharjah?
If you have purchased third-party insurance, the car insurance company will not cover the tow trucking service under the insurance policy.
However, suppose you have subscribed to the comprehensive insurance and checked the tow trucking service box. In that case, your insurance company will also cover the tow trucking service according to the signed car insurance policy.
Usually, this service is covered under the "Roadside assistance" section, and you have to pay some extra to avail of additional coverage.
Furthermore, the tow trucking service is not that expensive, and it would be wise to avail of roadside assistance as an add-on to your car insurance policy.
It will benefit you if you come across the challenge of car breakdown, then you don't have to pay for the towing service Sharjah expenses.
The insurance company will pay for the tow truck service on your behalf. But, you need to be well aware of certain things before buying a car insurance policy.
Things to consider for Car Insurance along with Roadside Assistance
Make a good insurance comparison to get the best quotes.
Buy comprehensive insurance over third party insurance
Insurance premium calculation awareness
Take advantage of no claim benefit, if applicable
Consult a Car Insurance expert before buying the insurance policy
FAQs
What are the different types of car recovery service in Sharjah?
There are 4 different types of car recovery services in Sharjah as follows:
Towing Service
Battery Charging
Lockout Service
Pullout
What is the cost of car recovery service in Sharjah?
Car recovery service normally costs around AED 80 with in 0-30 km, however, they will start adding AED 2 per kilometer on average if the distance is more than 30km.
Wrapping Up:
Tow Trucking service is part of Roadside assistance in the insurance policy. Third-party insurance will not give you the recovery service Sharjah expenses coverage. In contrast, it is an excellent add-on to your comprehensive insurance policy, and it would not cost you much.
Furthermore, take care of minor things when buying any car insurance policy. Because it will benefit you in case you meet your car damages.
If you have any other questions, please contact your car insurance provider or BuyAnyInsurance. We recommend you go through the insurance policy in detail and read it carefully before signing it.
It will help you understand what is included or excluded in your insurance policy. We have also recommended the best Sharjah recovery service providers and their contact details.
In the end, we recommend you to buy Roadside assistance along with the comprehensive policy. It will benefit you if you meet a rainy day in your car.
Related Articles:
Originally published May 23, 2022 17:03:28 PM, updated Jun 16, 2023