What Are The Essential Documents Required For Car Insurance?
Car insurance is mandatory in UAE; all drivers must have valid insurance to avoid fines. It is also vital since your car is covered against unavoidable circumstances such as theft, accident, and other damages to your vehicle. In the UAE, a
car insurance
policy is a must-have document. But do you know what documents you need to buy car insurance?
Purchasing or making adjustments to the car insurance doesn't require you to learn complicated things, but you may need to know what documents you need to avoid confusion. To make things easier for you, we've listed down the materials you'll need when purchasing car insurance:
What are the essentials documents required for car insurance?
Driver's License Vehicle Registration Current Declaration Page Adding New Vehicle/Person Policy Cancellation The Other (Easy) Way
Driver's License
A valid driver's license is a must, and a copy of the licenses of your family members who'll be driving the vehicles you hope to ensure is also needed.
Vehicle Registration
You need a valid copy of the car registration of the car you'd like to insure. If you want to get a homeownership discount, bring proof of homeownership, which can come from tax documents or a homeowner insurance policy.
Current Declaration Page
The present Declaration page is essential if you already have a car insurance policy and are looking to get a new one. It helps the insurers find what coverage you currently have on your car and gives a quote accordingly. In some cases, insurers will only ask for this document to fetch other details from your prior insurance histories.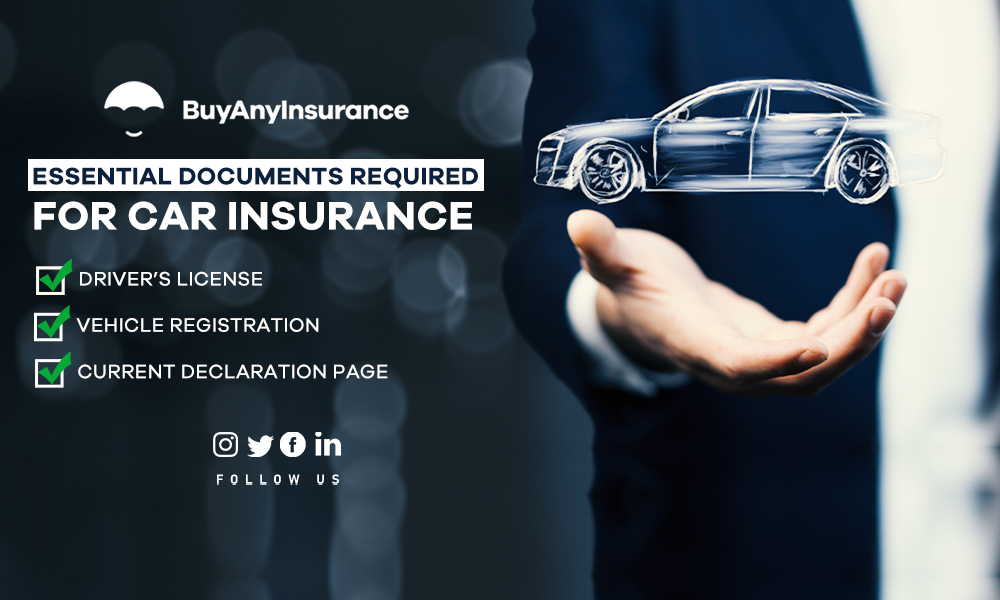 Documents for Any Change In the Insurance Coverage
Adding New Vehicle/Person
If you are looking to add a new person, bring their driving license; and bring the registration document if any vehicles are being added. Also, consider bringing the insurance policy to comply with the required coverage.
Policy Cancellation
In most cases, insurance providers do not cancel the policy unless proof of replacement is shown. The laws on vehicles probably restrict them to do so. However, bring proof of replacement coverage when you want to cancel a policy. As long as you have got a plan with you, no one will question, but in other cases, insurers want to know why you wish to cancel your policy so they can find ways to meet your needs.
The Other (Easy) Way
Little preparation always goes a long way when buying new insurance or only changing the old one. Besides these tips, you can also check with the broker about your documents. However, with the new online marketplaces, it has become easier to buy car insurance. Digitization is leaving the traditional ways of getting car insurance.
You need to fill in the necessary information, share your documents, and get your policy delivered.
BuyAnyInsurance is such a platform where you can easily get every sort of information related to your insurance and you can also get your car insurance in 60 minutes that too online, from anywhere in UAE.
FAQ
What are the documents required for vehicle insurance renewal
Following are the documents required for the vehicle insurance renewal:
Passport / ID card
Recent Photograph
Driving License
Vehicle registration number
Pollution test certificate
Old car insurance policy number
Credit or debit card details for online payment
What are the documents required for a third party insurance claim?
Following are the documents required for a third party car insurance claims as mentioned below:
Signed Claim form
Tax Receipts
Insurance Policy copy
Driving License copy
Car Registration Certificate copy
Estimated Car repair's Bill
Original car repair's Bill
FIR copy
Car inspection address
How to get car insurance documents?
Visit the insurance company website.
Select the option to download an e copy of your car insurance policy.
Enter your policy number and registered active mobile number.
Enter the OTP in the portal for verification.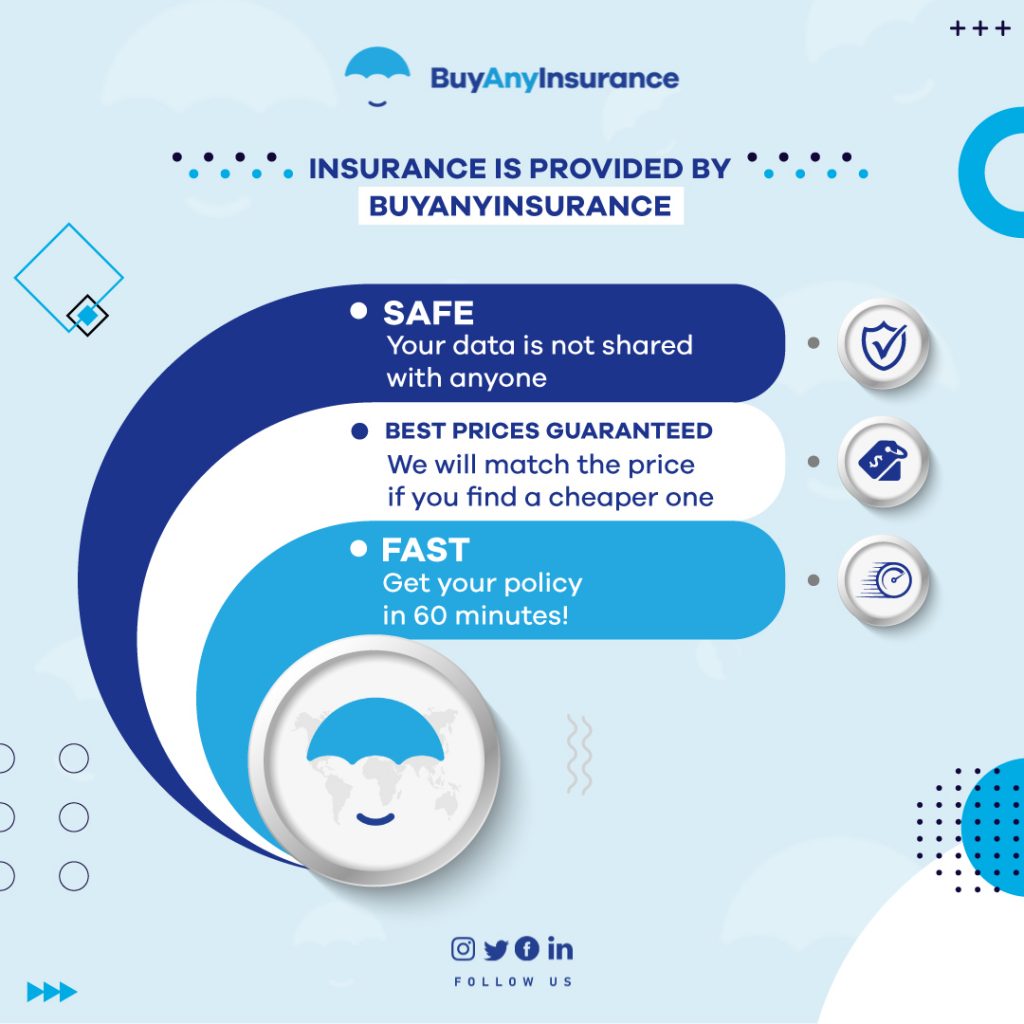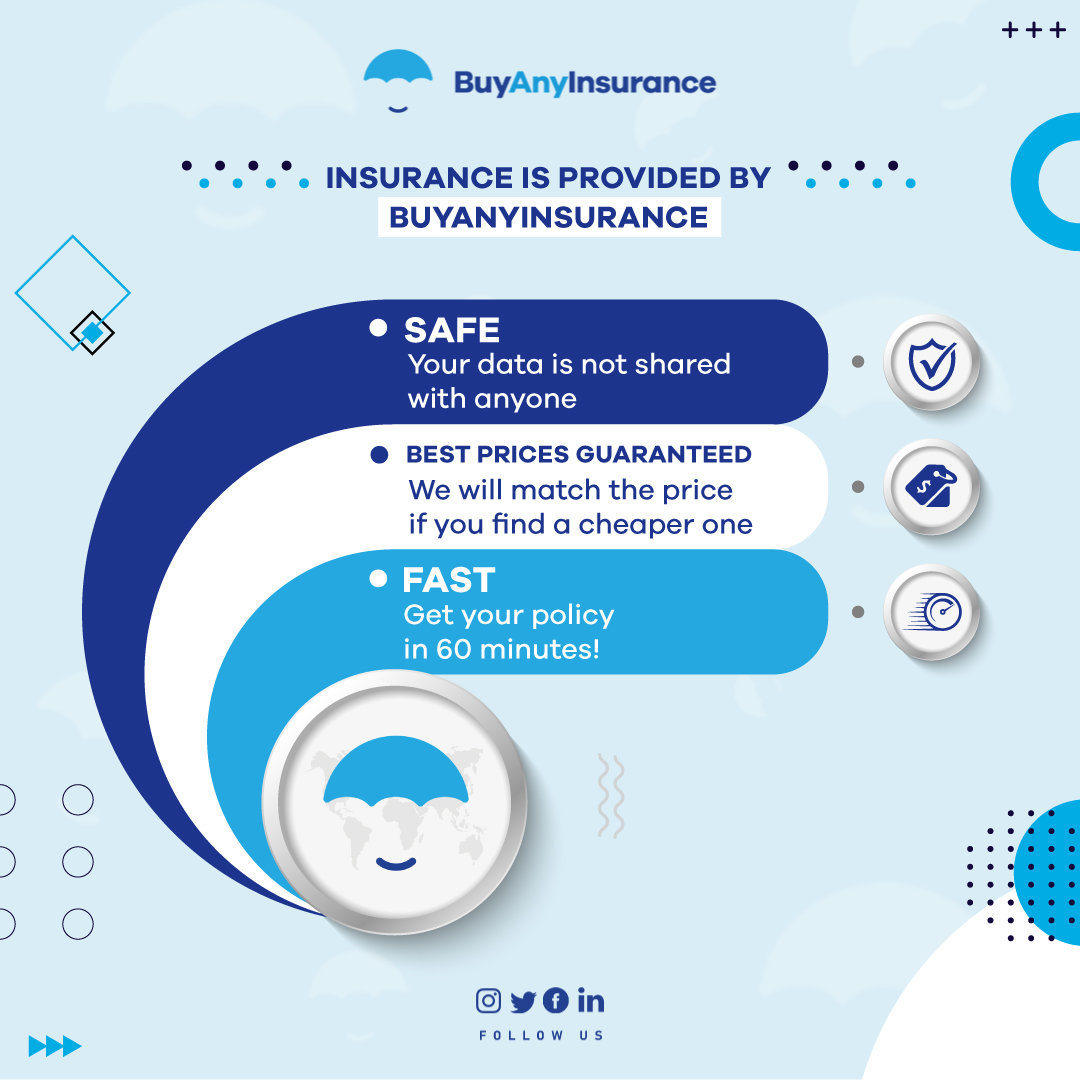 Related Articles:
Motor Insurance Checklist For The First-time Buyers
What To Do When Your Motor Insurance Expires?
Can Car Quotes determine the car premium?
Originally published Mar 11, 2021 13:34:00 PM, updated May 12, 2022