Insurance Shopping Through Car Insurance Comparisons
Car Insurance Comparisons can make your insurance shopping very cost-effective.
Insurance Shopping Through Car Insurance Comparisons
Shopping for motor insurance could be a tedious and tiring task as you need to find the balance of the coverage that will fulfil your requirements and the premiums that are not too heavy on your pocket.
People usually put all their efforts into buying a new car, but that car can't be taken out on the road unless insured.
When it comes to motor insurance, people don't realize its importance and purchase an insurance policy to fulfill their obligation towards the law.
This way of buying an insurance policy is simply a waste of Money because if a policy is not selected carefully, it will not be useful once you need to make a claim.
Hence, most people don't know how to buy a suitable insurance policy.
For this purpose, car insurance comparison tactics and ideas help the client become aware of the market trends regarding insurance policies.
They don't know the options they have, or in some cases, they don't even know what to look for when purchasing a motor insurance policy.
Can you get some extra coverage with the help of car insurance comparisons?
Even the comprehensive policy does not cover all aspects, and it is possible that they do not provide the coverage you specifically want.
To cater to this problem, insurance companies provide you with several add-ons that you can include in your policy, but these add-ons increase the premium prices.
1.Roadside Assistance cover
This provides you with roadside help like towing and mechanic services. It also provides urgent fuel refills if your car breaks down in the middle of nowhere.
2. GCC countries Coverage
If you are a frequent traveler to the neighboring countries, having GCC coverage is a wise decision. Some countries like Oman don't even let you in if you don't have GCC coverage.
3. Agency Repair cover
Getting your car repaired from an authentic dealer is better than the local repair shop as the authenticity of parts is guaranteed, but it is a pricier solution.
4. Car Rental coverage
If your car is in the garage for repair, then this add-on will cover the cost of a rental car for that period.
5. Personal Accident Cover
This covers the bodily injuries sustained by you or the passengers of your car in case a collision takes place.
For how long is your insurance policy valid?
In the UAE, your insurance policy stays valid for 13 months. This is because, after the usual 12 months, one month is provided as a penalty-free grace period so that you can renew your insurance policy.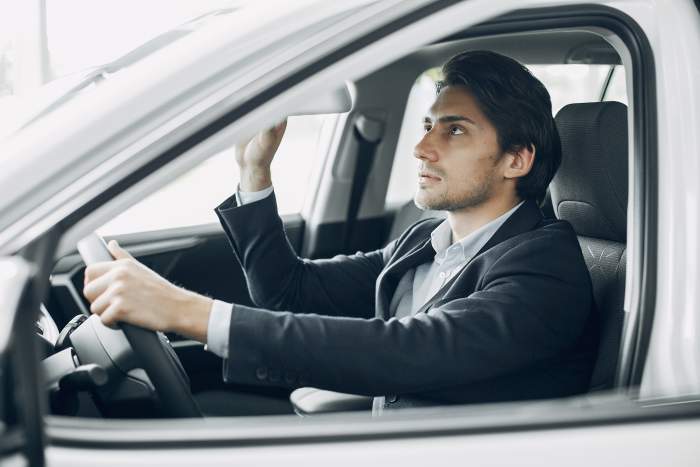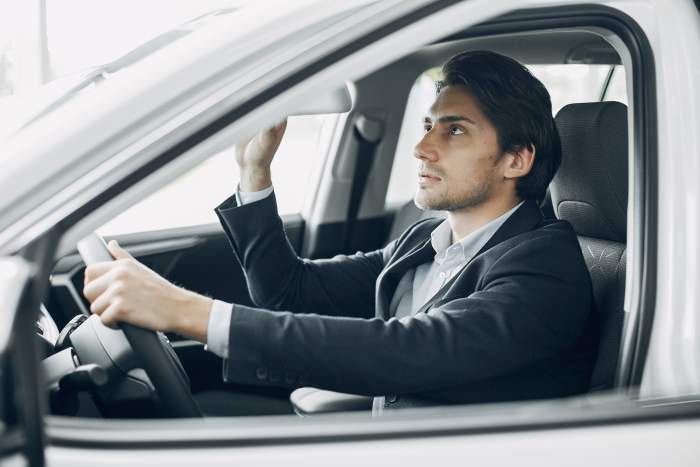 How is the motor insurance premium calculated?
The motor insurance premium is the amount of Money you pay to your insurer to get the required coverage for a certain time. The value of premium depends upon different factors, including your car's cost, model, make, age, driving history, etc. Your premium may be higher based on these determinants, i.e. if you are under 30 years old or have a driving record showing your risky behaviour.
Can you lower your premium?
You can always take measures to keep your
car insurance premium within your budget. You can get discounts;
The most common of discounts is a No Claims Discount. If you have not filed for any claims in the recent years then you can ask your previous insurer to provide you a No Claims Certificate. Based on this certificate you can get a discount on the renewal of your policy.
You can also lower your premium by paying a higher excess fee or deductible. This is the amount of money that you agree to pay in case you cause the accident.
If you are not a frequent driver then there is no need for you to have GCC coverage. Thus, save money by just covering the areas that you know are your requirements.
How can you buy a car insurance comparison policy?
You can buy insurance by contacting different insurance companies and asking them for quotes or buying it from any RTA vehicle-renewal centers in the UAE. After you have made the car insurance comparison, you decide on the insurance company and policy that you want to go with; then, you need to submit the following documents along with the premium fee:
A copy of valid Emirates ID or the passport with valid UAE residence visa
Driving license
A file of car registration
No claims certificate (if applicable)
Conclusion:
Stay updated on the car insurance comparison policies and options available. It is more likely that if you change your insurer on your renewal, you will be able to get a fair price as the market is getting competitive day by day.
Keep in touch with your insurance provider and keep them in the loop if you are planning to modify your car or if there are any changes in your driving practices.
Reviewing your current policy and then comparing the alternatives at the time of renewal could help you get the coverage you require while staying within your budget.
Hence, compare multiple quotes before making a final decision.
Car Insurance Comparisons FAQ's
Who has the most economical car insurance?
Adamjee is the most economical car insurance company in the UAE.
How do I choose a good car insurance company?
In order to choose a good car insurance company, you need to:
Determine your needs
Look for the insurance company that suits your needs
Check the third party ratings
Look for the customer's ratings
The most important is to compare insurance quotes from different companies. You can compare the quotes at BuyAnyInsurance.
What is a car with cheap insurance?
The cheapest cars to insure are the Subaru Forester, Dodge Grand Caravan and Honda Odyssey according to the wallet hub analysis.
Thus following cases will help you in your car insurance shopping help you if you need to purchase motor insurance in the UAE:
Do you even need car insurance?
Yes, motor insurance is mandatory by the law of the UAE. All the vehicles must be insured and registered with the Road Transport Authority (RTA). Apart from the compulsion of law, motor insurance provides you with a financial buffer against any loss. If you get involved in an accident, your insurance company will pay for the damage repair.
What type of insurance to buy?
The type of insurance that you want to buy depends upon two things:
Requirement: what aspects and areas you want covered by your policy?
Risk capacity: are you certain that the chances of you getting into a problematic situation are low and you just need to have the bare minimum coverage to fulfill the requirements of law or you want to be extra careful and need all the areas covered by your insurance policy?
Hence, once you have analyzed these points, then you can choose from the two types of insurance coverage available in the UAE;
1.Comprehensive insurance:
This type of policy premium is higher as it covers the damages of all parties involved in an accident. It covers the damages to your vehicle and the other parties involved. Thus, It also protects against theft, vandalism or fire. This policy provides a wide range of coverage.
2. Third-Party Liability:
This policy is more affordable, and the premium rates are lower because it provides limited coverage. In the event of an accident, if you cause it, the insurance company will cover the damages of the third party. It will not cover the losses you face, and the insurance company will not pay for any damages caused to your vehicle.
Therefore, if you did not cause the accident, then you need to find out if the other party's insurance coverage provides the third party liability and then they can pay for your damages.
Related Articles:
Originally published Dec 05, 2020 15:08:00 PM, updated Sep 12, 2022