Tips for the New Driver: Buy Car Insurance & More
Being a new driver in the UAE is daunting. However, getting behind the wheel for the first time is exciting no matter what. If you're a new driver, here are a few helpful tips to keep in mind, including how to buy car insurance and more.
Read more: Quick Tips for Cheap Car Insurance in Dubai
Get a driving license in the UAE
Driving in the UAE without a licence can land you in a lot of legal trouble, which is not worth it.
Who can apply for a driving license in the UAE?
A citizen or a resident needs to apply to a registered driving institute in the related emirate, so they can attend driving training classes and pass all tests. After finishing all classes and passing all tests, the applicant can get a new driving licence if they are:
A citizen or resident of the UAE;
Over the age of 18;
Medically fit.
What documents are required?
Copy of passport and residence visa page;
Plus, copy and original Emirates ID card;
As well as, resident visa;
And 2 photographs;
An eye test report;
And a no objection letter from the sponsor.
Be aware of these driving laws
Dubai is incredibly strict about upholding their traffic laws, since recently expanding them and increasing related penalties
Children in the car
Children 10 and under cannot legally sit in the passenger's seat for safety reasons, and minors under the age of 4 must use booster seats for added protection.
Drinking and driving
The UAE has a zero-tolerance policy for drinking and driving. In fact, there's no set legal limit. Even driving the morning after a night out may have legal repercussions if any amount of alcohol is detected in your system.
Using a mobile phone
Should you need to use your mobile phone while driving, a mobile headset or similar technology is required because drivers may not handle electronics while operating a vehicle.
Buy the right car
Research to determine which make and model is best for you;
Then, evaluate whether a brand new or used car will better suit your purpose;
Furthermore, compare the list of dealerships and private sellers offering your selected vehicle;
Explore finance options, if necessary;
Finally, purchase the vehicle and complete all necessary documents to successfully register your car.
Advantage of going to an authorised dealer
Warranty
Brand new cars should be purchased from authorised dealerships in the country as they provide the necessary warranty, which you can claim in case any repair is required in the long run.
Easy process
They also offer hassle-free transactions and make the purchase process as smooth as possible. Customers need to simply provide the necessary documentation and sign the paperwork, while the dealership offers a one-stop solution for all your requirements, from registration to financing.
Documents required to successfully purchase a vehicle
Emirates ID
Passport Copy with the valid visa page
Driving licence copy
Minimum of three months bank statement
For premium cars, some dealerships may require additional or more detailed documents, but this varies across dealerships.
Buy car insurance
Here are a few useful tips when buying car insurance in the UAE for the first time:
Choose the level of cover
Buy third-party car insurance
If you are not driving a very high-end car and any damages to it would not cost you a fortune, you can opt for third-party insurance. And, if you live and drive in a safe area, further coverage might be unnecessary. The minimum legal requirement, third-party insurance will only cover any damage you cause to other cars and property
Buy comprehensive car insurance
A fully comprehensive insurance policy protects you, your car and other motorists from any damage you cause. It also covers medical expenses, repairs, fire damage and theft of your vehicle. Hence, it is useful for brand new or expensive cars or living in areas or circumstances where such incidents are likely.
You should check which of the two types of insurance will suit your purpose and give adequate coverage while obtaining at a cheaper price. Since, in some cases, fully comprehensive insurance might cost less compared to third-party coverage.
Read more: What Are the Essential Documents Required for Car Insurance?
Useful tips to lower car insurance risk
Drive safely. No claims, no accidents & no points on your driving license prove that you are a low-risk driver, which help lowers insurance premium.
Read the terms and conditions of the policy so that you are fully aware of the extent of the coverage.
Be wary of fraudulent insurance sellers, because young drivers can be targeted by fake insurers. Remember that you must be insured by an authorized insurance provider.
Get on your parent's insurance. You can save yourself a lot of money on auto insurance if you ask your parent to include you in their policy. However, the vehicle may have to be registered in your parent's name.
Have a safe vehicle. You can get discounts on buying car insurance for a vehicle that has the necessary safety features. The type of vehicle also affects the cost of car insurance. For instance, insuring a four-door sedan will cost less than the insurance premium for a flashy sports car, which is built for speed, and much harder to insure.
Steer clear of car modifications. Remember, insurance companies charge more for vehicles which are expensive to repair, have customisations like alloy wheels or body kits.
Increase security and limit risks. Adding extra car security features, such as an alarm or immobiliser, can often help you get cheaper cover. Car insurance can be cheaper still if you park your car in a garage or driveway overnight rather than leaving it on the street as insurers see this as a further way of minimising risk.
Read more: 8 Cues to Cheap Car Insurance in Dubai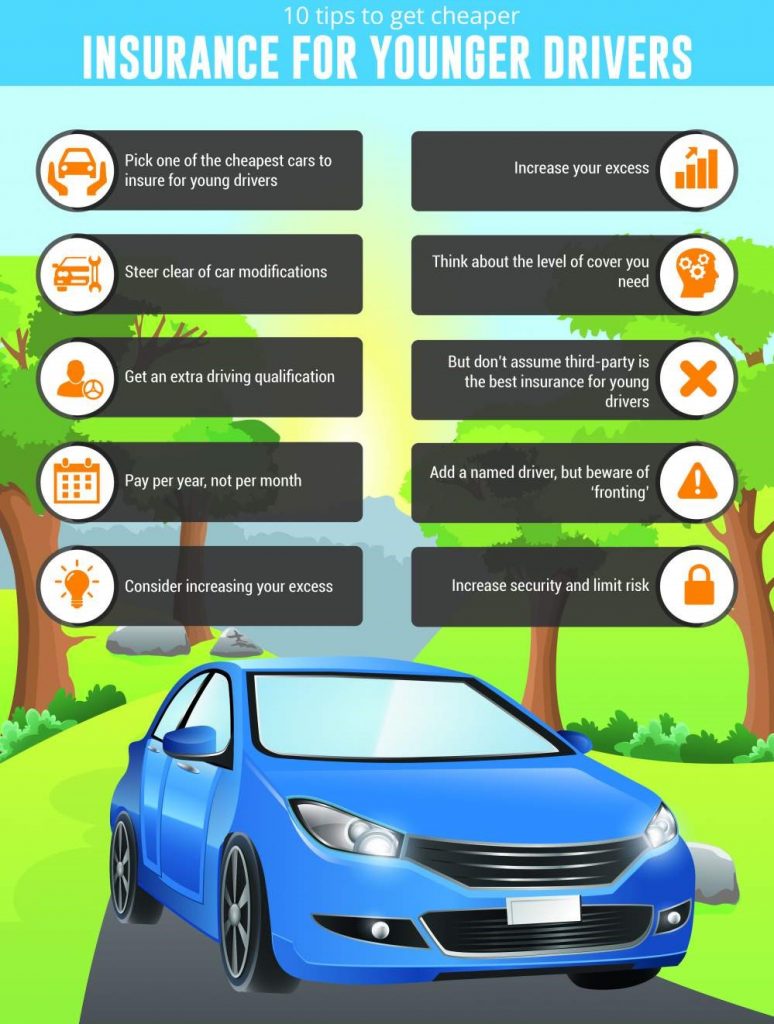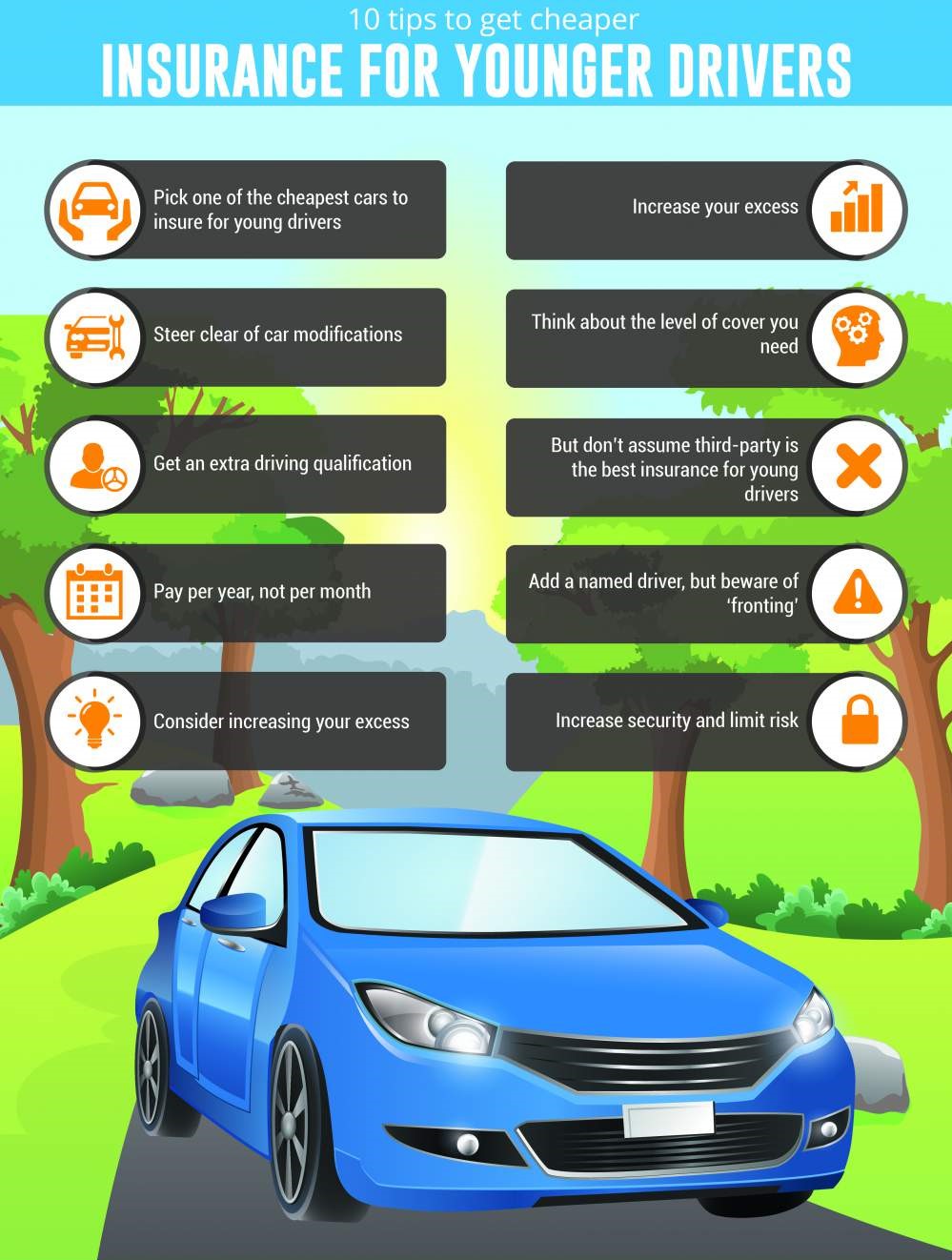 Buy car insurance online
If you want to discuss insuring a car as a new driver, or just want some advice, speak to our insurance experts on 800 POLICY (765 429).
Originally published Oct 30, 2018 01:34:27 AM, updated Aug 26, 2022